England coach Capello's father was Nazi prisoner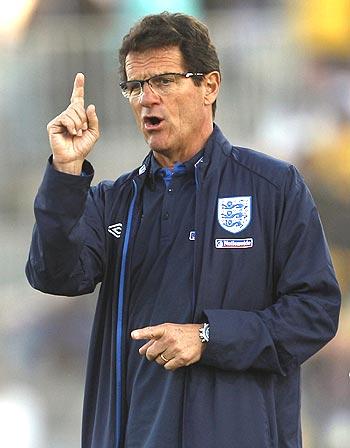 England [ ] coach Fabio Capello's [ ] father almost starved to death in a Nazi concentration camp during World War II.
According to a book, German soldiers in Yugoslavia captured Guerrino Capello when Italy [ ] refused to fight any more alongside Adolf Hitler's [ ] forces in 1943.
Wife Evelina (89) revealed: "That was the start of two or three very hard years for him."
Guerrino was moved from camp to camp, including one in Poland, The Sun reports.
His weight dropped to six stone, says Mark Ryan's book Fabio Capello: The Boss.
But he was liberated by US forces in April 1945 and made it home to Pieris, northeast Italy, in September.
Guerrino died 17 years ago.