Fans desperate for more goals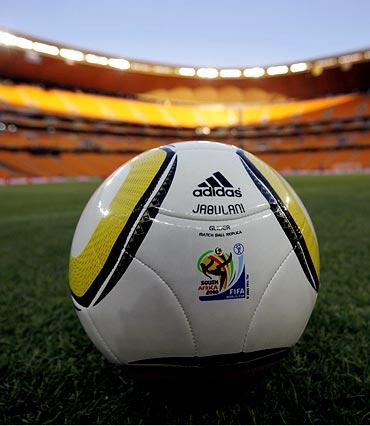 Cautious play and low scores have characterised the 32 teams' first games of the tournament. Fans are desperate for more goals as sides go for the points they need to reach the last 16 of Africa's first World Cup.
Whether it has been the altitude, winter temperatures, new Jabulani ball or the cacophony of vuvuzelas affecting teams, only 28 goals have been scored in 17 games. That average of 1.65 is well below the previous lowest of 2.21 at Italy 1990.
Big names from Cristiano Ronaldo to Wayne Rooney are yet to score although Messi showed his mesmerising skills against Nigeria in their opening game where only superb goalkeeping by Vincent Enyeama kept the score down to 1-0.
Apart from Uruguay, Germany are the only team to have scored more than twice, in a 4-0 demolition of Australia.
Switzerland scored the tournament's biggest upset so far with a 1-0 defeat of previous favourite Spain on Wednesday.
After that shock, Brazil were installed as favourites to win, followed by Spain and Argentina, then England, Netherlands and Germany, according to British bookmakers Ladbrokes.