Huh Jung-moo keeps chin up despite defeat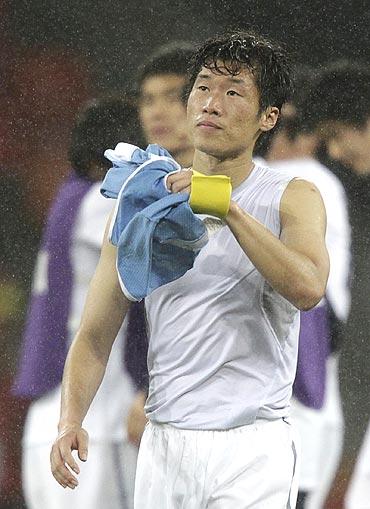 South Korea's celebrations were cut short by Suarez's clinical strike, but they kept on fighting and almost took the game into extra time in a thrilling last 10 minutes.

Lee Dong-guk's shot went through the keeper's legs but lacked the power to cross the line and the ball was hacked to safety to the despair of the Korean players.

"Our players never give up no matter what the situation," South Korea coach Huh Jung-moo said.

"We were on a high we were doing quite well. The reason we lost was we were unable to capitalise on our opportunities," he added.


Image: Park Ji-sung walks off the pitch
'We waited a long time for this'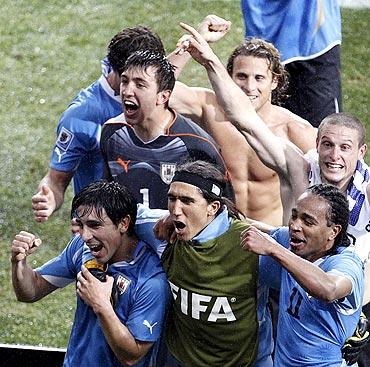 Uruguay coach Oscar Tabarez admitted it had been a tough game but said they were delighted with the chance to repeat their 1970 feat by reaching the semi-finals.
"We waited a long time for this. I think the team put on a display of discipline, maturity and class, and luckily Suarez scored that amazing goal," he said.
Tabarez added The Koreans had surprised Uruguay with their approach and a different style of game, which had tired out his players.
"Korea had a great match. Perhaps they weren't lucky and we were, but that's football," he said.
Image: 
Uruguayan reacts after the win