I feel I have wasted two years with England: Capello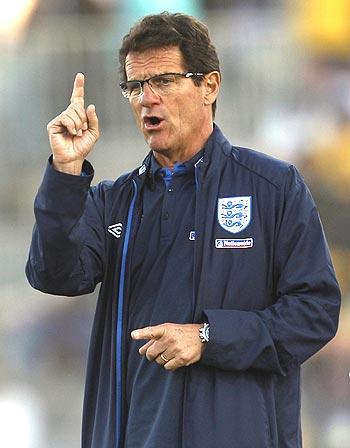 Distancing himself from England's [ ] debacle in South Africa [ ], coach Fabio Capello [ ] is insisting that he cannot be blamed for the team's dismal performance and feels that his last two years with the Three Lions has been a waste.
"It does feel like the last two years have been a waste of time. I don't know why or how the players have arrived at this point," Capello said.
"The training is very good so I can't understand the way during the game that they don't transfer their training form on to the pitch - they can't seem to change speed.
"We were really, really slow and at this World Cup if you don't run, if you don't press and if you don't fight, it becomes very difficult," The Sun quoted Capello, as saying.
"So I'm not happy because you work hard for 20 days, you do all the preparations, you see everything during training but then, on the pitch, it is all completely different," he said.
"But I can look in the mirror in the morning and say 'you worked hard, yes; you studied everything, yes; you prepare everything, yes'.
"But then the football is so different. So that's why I am unhappy because we prepare everything properly every time," Capello added.
He said that during the match thinking about the problem of the pressure, the fear that stops the legs, that stops the mind, that stops everything.
"I was a player and I know the problem. It happens sometimes in important matches, this pressure. But we still have one last chance to go forward," he said.