Maradona relives an old rivalry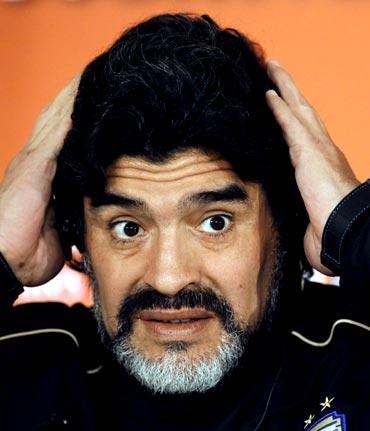 Argentina's erratic coach Diego Maradona is to relive an old rivalry when the stylish South Americans take on a South Korea side led by the man who tried, unsuccessfully to suppress his playing genius during a 1986 World Cup encounter.
Coach Huh Jung-moo was assigned to block Maradona when Argentina met South Korea at the start of the 1986 World Cup in Mexico. He failed, the Maradona-inspired Argentina team winning that game 3-1 en route to lifting the trophy.
The South Koreans will be no walkover against the Argentines, however, after a clinical 2-0 opening win over Greece.
Image:
Diego Maradon