Nigeria rue missed opportunities as they crash out of WC
Nigeria defender Joseph Yobo said the Super Eagles had only themselves to blame for blowing an extraordinary chance to reach the last 16 of the World Cup by drawing 2-2 with South Korea on Tuesday.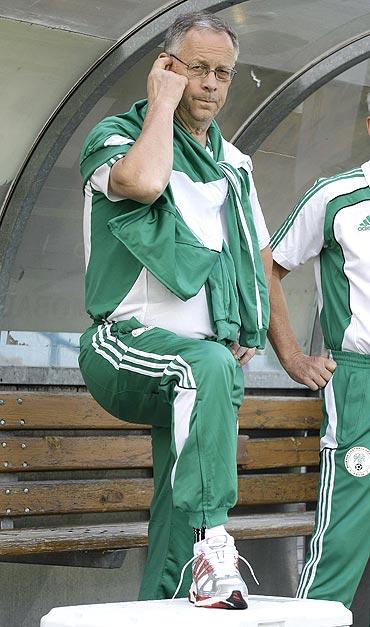 Despite losing their first two Group B games, Argentina's victory over Greece would have allowed Nigeria to progress to the last 16 at the expense of the South Koreans had they emerged victors at the Moses Mabhida stadium.
"What I can say is we beat ourselves," the experienced 30-year-old central defender said.
"We created many chances, more than the Koreans, but we refused to take them. It's unfortunate, it's very frustrating.
"The Koreans had their own chances and took them, we wish them good luck in the rest of the tournament."
It was an eighth successive World Cup match without a victory for the Nigerians stretching back to their win over Bulgaria in France [ ] in 1998.
Coach Lars Lagerback complimented his players on their professionalism.
"It's a little bit difficult," he said. "Mostly I feel disappointed and sad. In terms of this World Cup, it's the results that count, so there's not much to say. I can only congratulate the South Koreans."
The Super Eagles qualified for the knockout stages in their first two appearances at the World Cup in 1994 and 1998.
Their early exit in South Africa [  ] will only add to the perception that they are regressing rather than maturing as a footballing nation.
Despite only taking charge after his predecessor was sacked in February in the wake of a semi-final exit at the African Nations Cup, Lagerback was happy to shoulder the blame for the early trip home.
"Either you win or you lose, you are always an important part of it as the coach," he said. "I have a big part of it. I can't pick anything special to blame especially.
"Maybe if we had had a little more time."