Riquelme promises fans a treat Maradona was the first to promise a naked run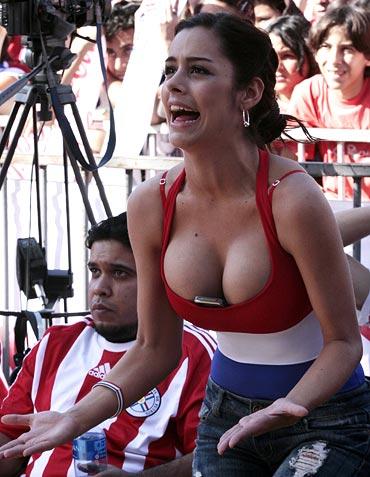 Argentine coach Diego Maradona was the first to make such a promise when he said that he would run naked around the streets of Buenos Aires if his team triumphed at the World Cup.
Paraguay has enjoyed a dream run in the tournament so far when they beat Japan 5-3 on penalties to reach the quarter-finals for the first time.
Paraguay go into a last-eight meeting with pre-finals favourites Spain having boosted the South American quarter-final tally to four teams including Argentina, Brazil and Uruguay.
Image:
Larissa Riquelme