Now, a parakeet tips Dutch to clinch World Cup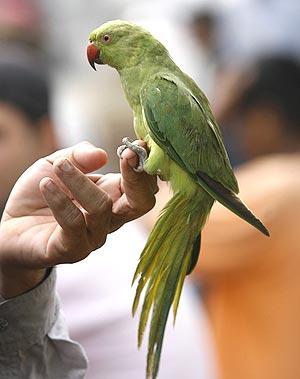 Paul, the Octopus, is not the only creature predicting World Cup results.
A parakeet, a long tailed parrot, named 'Mani' has also been forecasting match results.
Mani has become the talk of the town after predicting that the Netherlands will lift the trophy.
The parrot, an 'assistant' to a roadside astrologer, had earlier predicted a Spain-Germany semi-final and all the quarter-final ties.
People are seeking Mani's help to win bets on the World Cup matches, according to a report by the Channel News Asia.
Muniyapan, Mani's owner of Indian origin, said he was now getting 10 customers an hour compared to 10 on a regular day due to the growing popularity of his parrot.
© Copyright 2010 PTI. All rights reserved. Republication or redistribution of PTI content, including by framing or similar means, is expressly prohibited without the prior written consent.