Sepp Blatter Cleared, Two Senior FIFA Officials Suspended In Corruption Scandal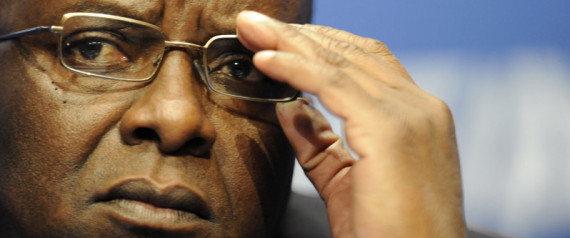 Reuters) - FIFA's ethics committee cleared president Sepp Blatter of any wrongdoing as two of soccer's most senior officials were suspended on Sunday in the worst corruption scandal to blight the sport's governing body.
Qatari Mohamed bin Hammam, who hours earlier had ended his campaign to unseat Blatter, was temporarily suspended along with Jack Warner, president of the CONCACAF region covering north and central America and the Caribbean.
Blatter was cleared of any breach of FIFA's statutes following an emergency sitting of the independent committee, freeing him to stand unopposed for a fourth term in charge of world soccer's governing body in Wednesday's election.
Bin Hammam and Warner were accused of arranging to pay delegates of the Caribbean Football Union $40,000 in cash to vote for Blatter's only rival.
Both men are long-standing members of FIFA's all-powerful 24-man executive committee, 10 of whom have been subject to allegations of corruption in the last year.
Bin Hammam, head of the Asian Football Confederation, and Warner, a government minister in his native Trinidad & Tobago, are now temporarily suspended from any soccer-related activity.