FIFA addresses fatal World Cup stadium accident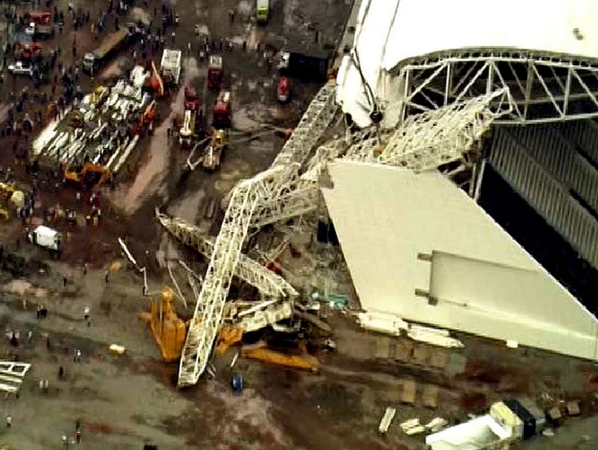 FIFA has offered its condolences to the families of two construction workers who died in an accident at one of the 2014 World Cup stadiums in Brazil.
Fabio Luiz Pereira, 42, and Ronaldo Oliveira dos Santos, 44, were killed when a crane fell and damaged parts of Sao Paulo's Arena Corinthians stadium.
"We wish to send our heartfelt condolences to the family of the workers who tragically died today," said FIFA in a statement.
"The safety of workers is the top priority for Fifa, the LOC [Local Organising Committee] and the federal government.
"We know the safety of all workers has always been paramount for all the construction companies contracted to build the 12 Fifa World Cup stadiums.
"Please understand that we are in no position to comment further at this stage, as we are awaiting further details from the authorities."